Guava Limb
Restaurant & Cafe
Let us introduce you to the best dining experience in San Ignacio Belize at the Guava Limb Restaurant & Cafe. Rated as #1 in Restaurants in San Ignacio Belize by TripAdvisor.

The Guava Limb Experience
Situated a short walk from downtown San Ignacio Belize, our Guava Limb restaurant & cafe provides patrons with finely crafted cuisine, using farm-to-table fresh ingredients. We pride ourselves in serving the highest quality specialty coffee drinks, pastries, salads, signature dishes and specials available in town.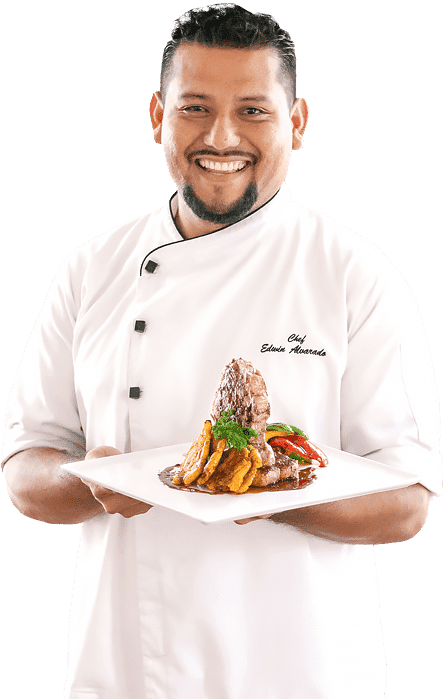 Our Opening Hours
Mon: Closed
Tues - Sun: 11am - 9pm

Reserve a Table

Reserve by calling us at 880-4837 or fill out our online reservation form HERE.
Browse Menu

Browse our online menu; a wide selection of specialties including vegetarian options.
What our patrons are saying:
"This is the most beautiful restaurant I went to in San Ignacio, and the food did not disappoint. Especially loved the jerk chicken quesadillas and cantaloupe mojitos. Extensive menu, beautifully designed open air restaurant over looking the park. Special place.

"What an amazing place. I've visited many restaurants during my stay in San Ignacio and this place is definitely the best! The service is top notch and the quality of the food is amazing. I would go there again in a heartbeat!"

"Amazingly delicious food. All organic from their farm. The drinks are fabulous; they infuse the fruit they use in the drinks with alcohol. Really wonderful space with indoor seating and outdoor seating on two patios. Free WiFi."
Farm-To-Table Dining
Freshly harvested organic fruits and vegetables from our 32-acre Maya farm in the Macal River valley are complimented by local dairy and meat products to create a distinct flavor of the Caribbean & Latin American region.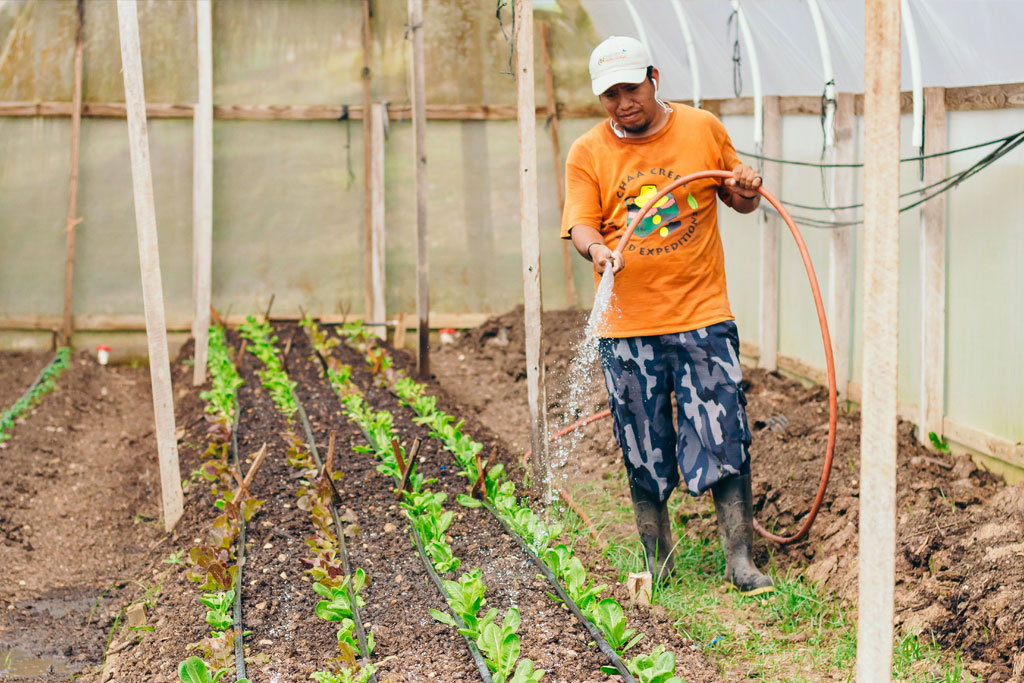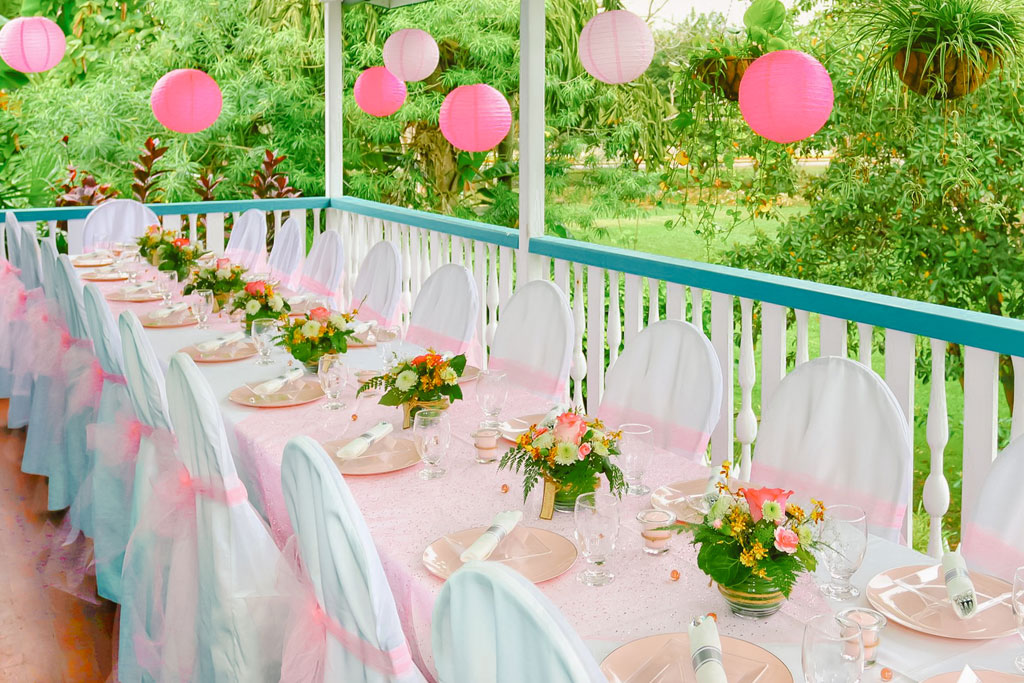 Birthdays & Events
Ranging from casual birthday parties, through to romantic dinner settings, engagement celebrations and corporate events, our team of knowledgeable event planners will work with you to create memorable moments.
Fresh Coffee
Our commitment is to source fresh, rich, and exceptional coffee for patrons at Guava Limb Café to enjoy while lounging under one of our garden umbrellas or upstairs on our porch, overlooking the gracious Macal River park.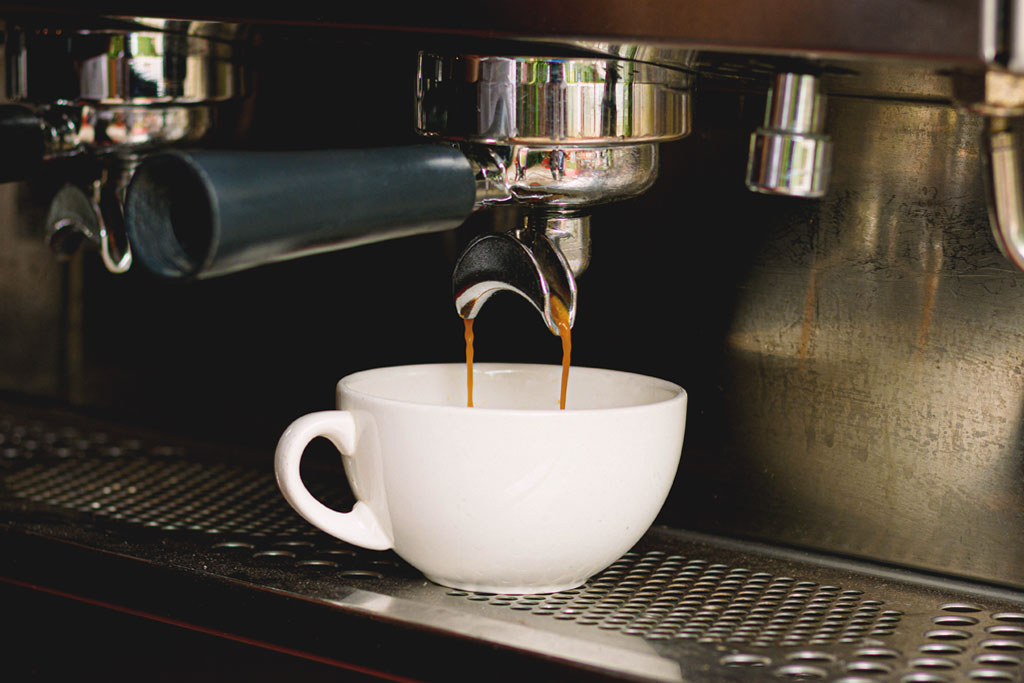 "Our daily specials is the kind of food you will want to eat when you're at your happiest. Taking inspiration from our Belizean cultures and the Latin-Caribbean region, all the dishes on our menu are designed for sharing."
The Guava Limb Menu
Browse our collection of platters by visiting our Guava Limb Menu page. Follow the colors and aromas and choose the most enticing plate to satisfy your palate.
browse menu